Question: How do I install Foxhound?
Answer:
Step 1: Download the Foxhound Installshield setup file from the Foxhound home page.
Step 2: Run Installshield setup file; it should display this dialog box when it starts up: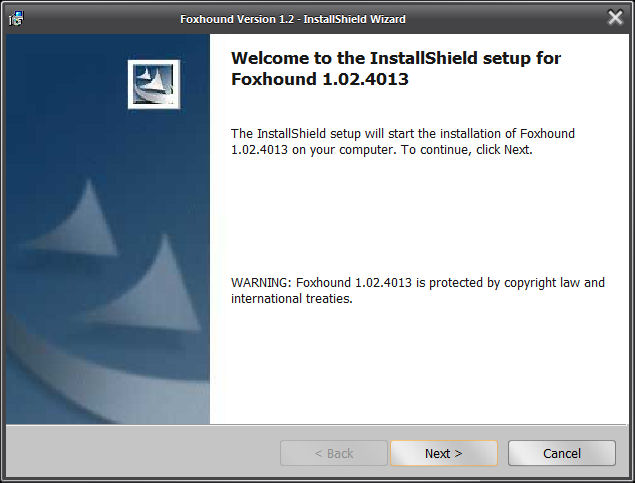 ---

If you see this error message instead, you already have a copy of Foxhound installed and you have to run the Foxhound "unsetup" process before doing Step 2:

The unsetup process will not delete your Foxhound database. For more information see:

Another version of this product is already installed.

---
Step 3: When the Installshield setup portion of the Foxhound installation is complete, this dialog box will appear; click on the Post-Setup button to continue the installation.
This part is critical; if you don't let the post-setup process run, Foxhound won't be fully installed:
Step 4: When the post-setup process finishes, press Enter to start the Foxhound engine: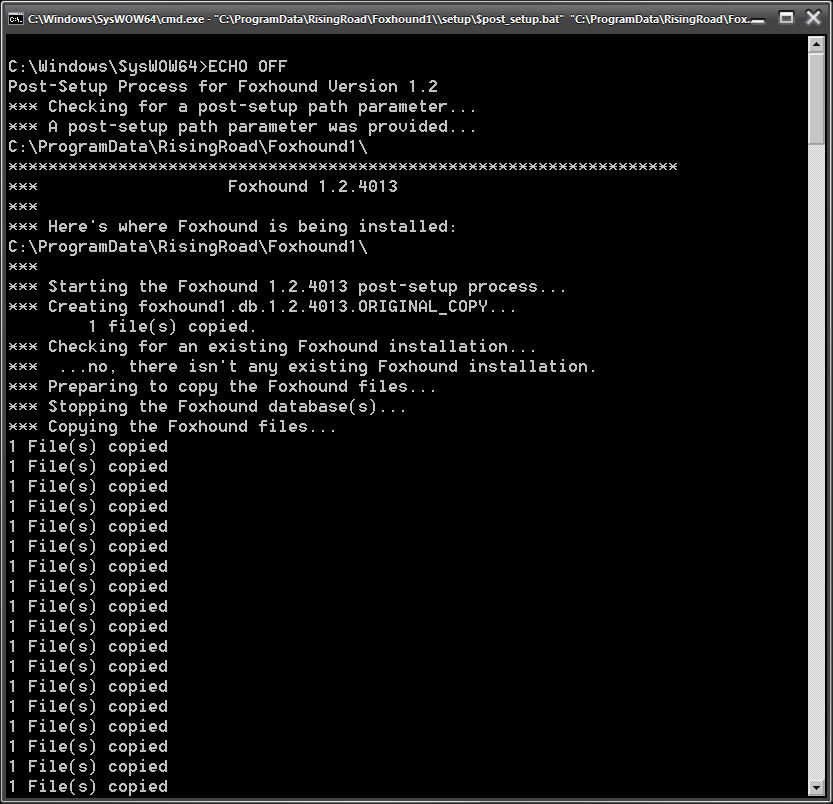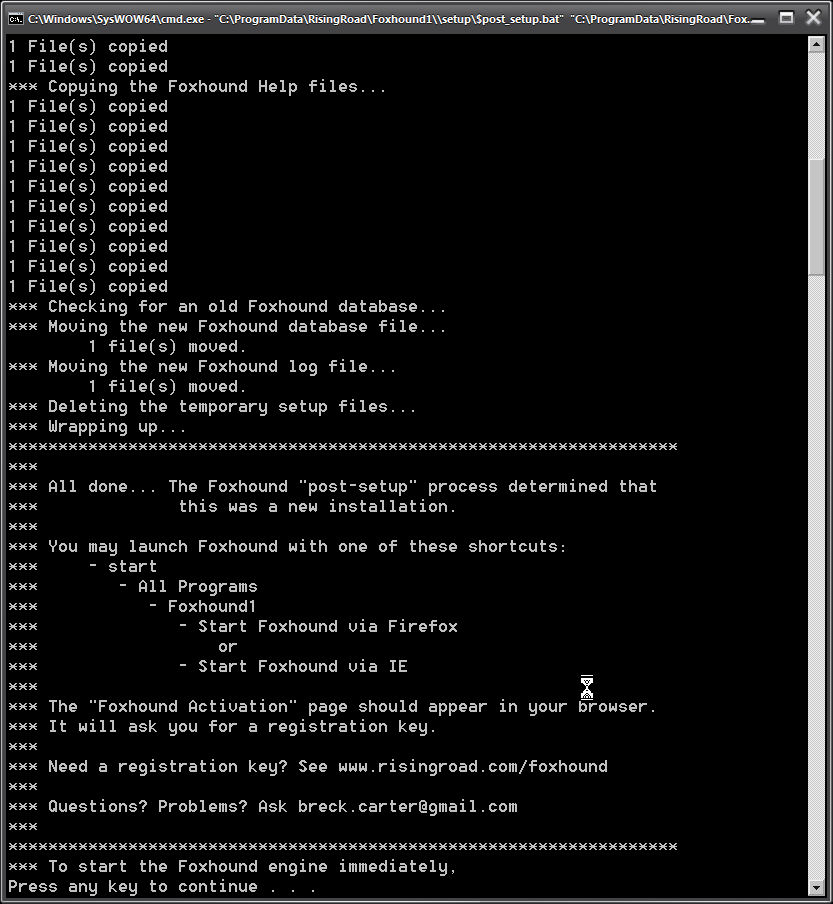 See also...
How do I get a copy of Foxhound?
What is Foxhound?
What are the Foxhound system requirements?
How do I install a new version of Foxhound?
How do I reinstall Foxhound?
Another version of this product is already installed.
Why is it called "unsetup" instead of "uninstall"?
How do I remove Foxhound from my system?